Introduction¶
A 0install application is distributed using a feed file. A feed is an XML file that tells 0install how to run the application, and which versions are available. The feed file is normally published on the web; the URL of the feed is the unique identifier of the application.
For example, OpenTTD is available via 0install, it has this feed file and it is uniquely identified as http://repo.roscidus.com/games/openttd.
To get a 0install application:
1. Find a program you want to run on the web: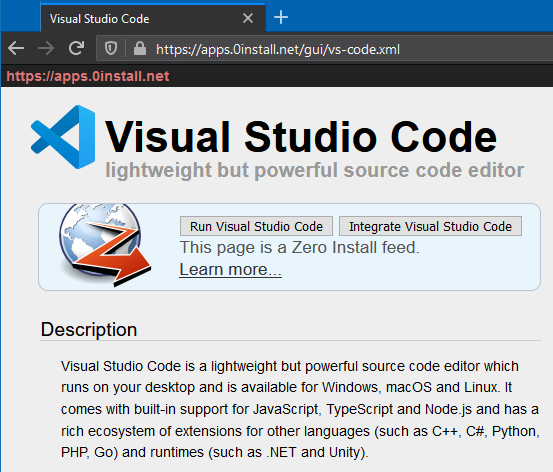 2. Either launch it directly:
$ 0install run http://repo.roscidus.com/games/openttd

Or generate a shortcut to launch it later: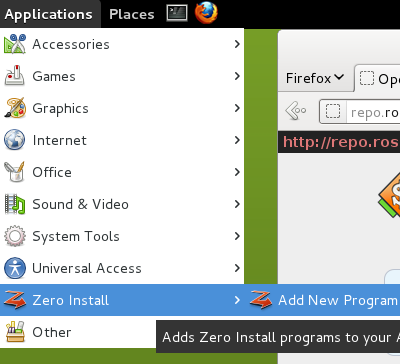 Upon first launch of a feed, 0install may ask you to accept keys and be allowed to download files.